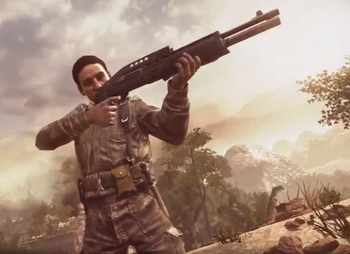 Manuel Noriega has recently sued Activision seeking lost profits and damages after being a character based on him featured in Black Ops II. One lawyer mentioned the recent trend in video games similar lawsuits:
"There's also been a very well-known action by a whole series of college athletes against Electronic Arts, and the American band No Doubt took action against Activision over this issue among other cases."
"It all focuses upon the American legal ability for an individual to be only depicted with their permission, which in practice means payment of a fee."
"But Noriega isn't a US citizen or even a resident. This means that his legal claim becomes questionable, because it's unclear on what legal basis he can actually bring a case against Activision."
A 13-page document filed in Noriega's name claims that he is portrayed as a "kidnapper, murderer and enemy of the state" responsible for "numerous fictional crimes" in Black Ops II, according to Courthouse News Service. It alleges his inclusion heightened the game's sense of realism, helping boost its sales. A spokeswoman for Activision declined to comment.
---
Source: BBC news
---
Ad blocker interference detected!
Wikia is a free-to-use site that makes money from advertising. We have a modified experience for viewers using ad blockers

Wikia is not accessible if you've made further modifications. Remove the custom ad blocker rule(s) and the page will load as expected.