Activision and Infinity Ward have announced the fourth and final DLC pack for Call of Duty: Ghosts, Nemesis. Nemesis launches on August 5th on the Xbox One and Xbox 360. Other platforms will follow later on.
Nemesis features Goldrush, Subzero, Dynasty, and Showtime. Showtime is a death arena reimagining of Shipment from Call of Duty 4: Modern Warfare. Additionally, Nemesis includes the fourth and final episode of the Extinction story called Exodus. Dynasty also flairs the return of the Harrier killstreak from Modern Warfare 2 as its map-specific killstreak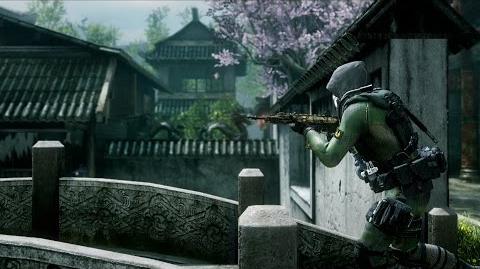 Ad blocker interference detected!
Wikia is a free-to-use site that makes money from advertising. We have a modified experience for viewers using ad blockers

Wikia is not accessible if you've made further modifications. Remove the custom ad blocker rule(s) and the page will load as expected.