As found by twitter user @TWiinSANE, coding on the Call of Duty: Elite website has supposedly leaked the release dates of Black Ops II DLC 3 and DLC 4. DLC 3 is listed for a July 2nd release date, which matches up with a rumor we heard earlier this week, while DLC 4 is listed for a August 27th release date. I've heard of a second possible release date for DLC 4 being September 10th, but this is unlikely.
If you are interested in the video, you can see it here: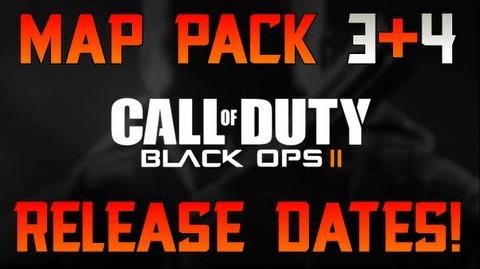 Remember, this is rumor and all presented information is subject to change.
Ad blocker interference detected!
Wikia is a free-to-use site that makes money from advertising. We have a modified experience for viewers using ad blockers

Wikia is not accessible if you've made further modifications. Remove the custom ad blocker rule(s) and the page will load as expected.