MW3 is out in two hours, or may already be out for some of you, so heres a little video I made. I mashed up the four teaser trailers, redemption trailer, reveal trailer, and launch trailer and played the Song Lighters by Bad Meets Evil ft. Bruno Mars. The whole thing is a 5 minute long video, well worth the watch. Scenes don't always sync up to the music, but I'm proud of most parts of it. Check it out please, and have fun playing MW3 in the morning or right now! :)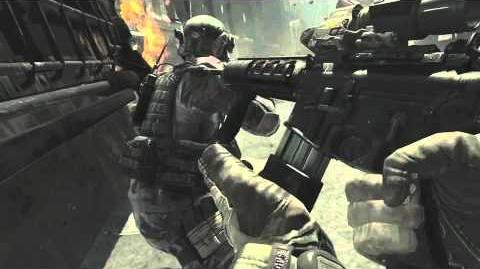 Ad blocker interference detected!
Wikia is a free-to-use site that makes money from advertising. We have a modified experience for viewers using ad blockers

Wikia is not accessible if you've made further modifications. Remove the custom ad blocker rule(s) and the page will load as expected.