Call of Duty 2013 confirmed by activision as the next Call of duty of this year. Call of duty 2013 you really think that we're just going to buy a game from a series that can't even fix its self and cannot even keep with the Lag compensation problem that's already been ignored since MW3 and presently the game Black ops 2. I'm not being rude or inappropriate here but I'm disappointed that a billion dollar gaming series fixes all the minor bugs but completely ignores the mistakes they made in previous call of duties, sure you can call me a Cod Hater but once you understand that they make these little innovations to help you forget the major problem with their map design, spawn settings and gun balance it's just pitiful, I just wish they cleaned up their act so they won't drive this good first person shooter to hell. Please leave a comment or challenge this debate.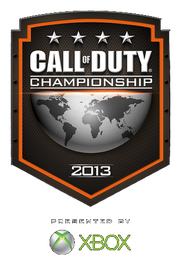 MW3: Not as Bad as Black ops 2 but not better
MW2: Something that was a lot of fun
COD4 MW1: The classic, 3 killstreaks and only a few perks nothing more and simple as that
WaW: Don't have full version,  so how was it?
Personal Rating system
ModernWarfare2:
8:Action
7:Story
9:Multiplayer
8:Special Ops
7:Maps
ModernWarfare3:
7:Action
8:Story
6:Multiplayer
7:Survival
3: Maps
Call of duty4 Modernwarfare:
7:Story
6:Action
5:Multiplayer
6:Maps
World at War:
?:Story
?:Multiplayer
?:Action
9:Maps
Call of duty: Finest Hour
7.2:Story
None:Multiplayer
6.9:Action
Call of duty 3
?:Story
?:Multiplayer
?:Action
Ad blocker interference detected!
Wikia is a free-to-use site that makes money from advertising. We have a modified experience for viewers using ad blockers

Wikia is not accessible if you've made further modifications. Remove the custom ad blocker rule(s) and the page will load as expected.