REPEAT, NOT A DRILL! MY XBOX LIVE HAS BEEN SET UP!
IF ANYONE ON MY FRIEND'S LIST REPORT TO A FRIEND REQUEST MESSAGE AND
THEN SEND IT TO ME! I AM LOOKING FOR NEW RECRUITS FOR A.C.E.!
Active.Combatant.Elite.
REPEAT, LOOKING FOR PEOPLE ON MY FRIEND LIST ON THIS WIKIA, I WILL MOST LIKELY
BE ABLE TO ADD YOU.OR I WILL SEND A REQUEST MY SELF.MESSAGE: ... --- ...
HELP! THE ZOMBIES ARE AFTER ME AND I NEED YOUR HELP!
AAAAHHH!!!!!-----Dbx25 17:01, April 15, 2010 (UTC)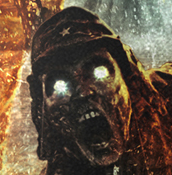 Ad blocker interference detected!
Wikia is a free-to-use site that makes money from advertising. We have a modified experience for viewers using ad blockers

Wikia is not accessible if you've made further modifications. Remove the custom ad blocker rule(s) and the page will load as expected.