Let me be clear on this blog. THIS IS NOT A HATE BLOG. I like AW, but some things, I was dissatisfied with. I'm jumping in right now.
1. The ASM1 patch. I think this gun is OP. It really doesn't help when the patch still makes the 300 kill/Exo Survival variant great. Speakeasy is the same story.
2. The Sniper nerf (from others -> AW). The only snipers I find any good are the MORS and the Atlas 20mm. The Lynx is home to, in my opinion, the worst weapon variant, and the NA-45? Don't aim for the head. (God, I think that's the first and last time I ever said that...) It benefits more to get two body shots.

3. The shotgun nerf. There's only really one good shotgun, and that's the TAC-19. The Bulldog can only really benefit from the Mancy variant, and the S-12 I just can't use.

4. Supply drop Odds. This game absolutely LOVES to give me Crossbow Elites, or green shirts.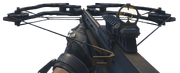 5. Uplink spawntrapping. All you gotta do is watch this video. You'll know why Uplink is broken. https://m.youtube.com/#/watch?v=Pxc8MxZeno4
6. Supply Drop challenges. Get 30 kills with heavies in Hardpoint?
Stop. Wait a minute. Fill my cup, put some NOPE in it.

7. (Final one, whoopty doo) The hate towards this game. I don't understand, I thought Ghosts was a game.
Oh wait. It still is.
Ad blocker interference detected!
Wikia is a free-to-use site that makes money from advertising. We have a modified experience for viewers using ad blockers

Wikia is not accessible if you've made further modifications. Remove the custom ad blocker rule(s) and the page will load as expected.