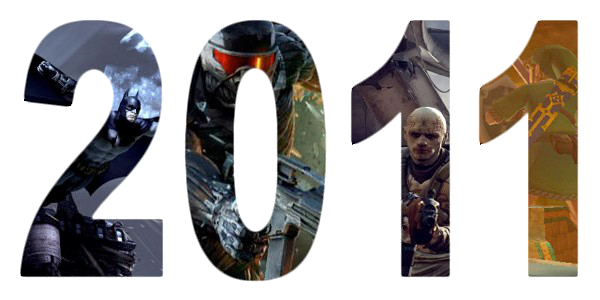 Ever since 2003, few game rivals have dared stray into Activision's "Call of Duty" shooter franchise, and its "deadly" blast radius. Unlike in the past, this holiday season competitors seem to be sending a different message: game on.
Usually, most years see only a few blockbuster releases, this fall there are nearly a dozen, including Gears of War 3, Halo:Combat Evolved (Anniversary), id Software's Rage, and of course, Call of Duty: Modern Warfare 3 and Battlefield 3
Electronic Arts Chief Executive Officer John Riccitiello said in April that "We're launching 'Battlefield 3". Set to come out October 25, they state that it is designed to take Call of Duty down.
This onslaught of games is driven in part by desperation. Game sales peaked in 2008, taking a pummeling in the recent years, accirding to researcher DFC Intelligence, as consumers turn away from the consoles and toward mobile devices such as iPads and social networks such as Facebook and Twitter.
CEO of GameStop, J. Paul Raines, says that while the onslaught "mightsalvage a year of lackluster sales, but it could harm the industry if the pileup produces a drought of top titles next year.
"The video game outpouring might salvage a year of lackluster sales, but it could harm the industry if the pileup produces a drought of top titles next year. The challenge, for us and for the consumer, is that all this hits within a space of six to eight weeks, we'd certainly have preferred it to be spread out.""
— J. Paul Raines, CEO of retailer GameStop.
---
Game makers are boosting up their marketing spending. Back in August, the top publishers held their pre-holiday confab in Las Vegas, for GameStop's 5,000 top employees, suprising them with parties, free games, backpacks, and T-shirts. Workers for the retailers offered on-the-spot buying advice to gamers, and around 500 game developers were on hand in the Sin City event to win their support.
Electronic Arts is trying particularly hard to win hearts and minds, as they lost their title as the largest publisher to Activision in 2007. Acknowledging that it will be hard to knock aside the "Call of Duty" franchise that has rung up more then 4 billion in sales.
---
"I would not want to be anybody competing against things like 'Modern Warfare 3.'"
— Robert Kotick - Activision CEO

Source
Ad blocker interference detected!
Wikia is a free-to-use site that makes money from advertising. We have a modified experience for viewers using ad blockers

Wikia is not accessible if you've made further modifications. Remove the custom ad blocker rule(s) and the page will load as expected.