If you registered for the Call of Duty ELITE beta a while ago, check your emails for a pre-beta survey. It asks you for your feedback, so they can "make the best possible online service for the community". Your opinions WILL NOT influence your ability to participate in the beta. They also state that they will release the beta codes on July 14th.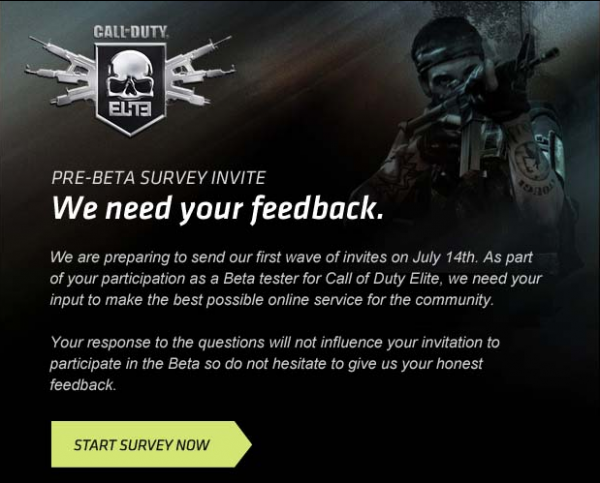 The survey you will be receiving.
---
Other Blogs about Call of Duty ELITE:
---
Sources:
Ad blocker interference detected!
Wikia is a free-to-use site that makes money from advertising. We have a modified experience for viewers using ad blockers

Wikia is not accessible if you've made further modifications. Remove the custom ad blocker rule(s) and the page will load as expected.