Ad blocker interference detected!
Wikia is a free-to-use site that makes money from advertising. We have a modified experience for viewers using ad blockers

Wikia is not accessible if you've made further modifications. Remove the custom ad blocker rule(s) and the page will load as expected.
Before you comment, read the blog.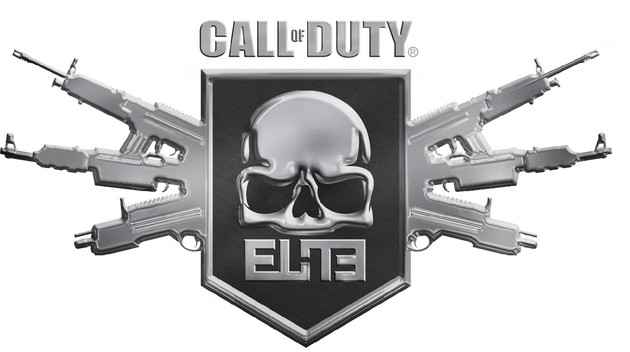 Since its reveal, people have been confusion over what Call of Duty Elite really is. A FAQ has made its way onto the Web that explains how parts of it work, why it was announced now, and what will be free. It's frequently reiterated that nothing you've come to expect from a Call of Duty title is being removed. That includes multiplayer: playing online is still free, and as the FAQ says,(in bold, underlined text, no less), "Even haters can play for free."
Everyone, Elite subscriber or not, will be able to purchase downloadable content just as you've been able to in previous games. If you do choose to pay the monthly fee, you'll get all of the "playable game DLC" for Modern Warfare 3 free of charge. That includes any map packs, though it's unclear if the way that's phrased, "playable game DLC", means there might be some sort of non-playable DLC that even Elite subscribers will have to pay for, or if it's simply a badly worded statement. Another feature already announced for subscribers is a Call of Duty-themed web series.
CoD Elite IS A FREE SERVICE! Some people claim it's nothing special, comparing it to the same functionality for the Halo series with Bungie.net for years. Activision says Elite will be the "best free service on the market" because it offers "more features than any other service out there. Additionally, many of Elite's free features which will debut with Modern Warfare 3 are industry firsts and offer a new level of innovation."
You can check out the FAQ (PDF) here, where most of the information was obtained.
Free features
Edit
Below is the list of features listed as being free to all users.
Access Elite through the web as well as Elite's free custom iOS and Android applications for smartphones and tablets
Communicate any way you want across mobile, console and the web with your friends
Track and share thousands of stats with friends -- k/d ratios, score-per-minute, win % and loads more, all represented in easy to understand charts and infographics
Create your own custom leaderboards to track friendly rivalries -- who is moving up and down in your group of friends?
Analyze advanced heat maps detailing your match-by-match performance -- where you killed or got killed, when it happened, and more
Analyze your weapons performance -- which weapons you are best with in which situations
Upload and share videos of your greatest moments through our exclusive theater mode with the touch of a button
After you analyze your performance to your heart's content - Customize your loadout -- search through all the weapons, attachments and perks, and push them directly into the game menu from the web or your mobile device with the touch of a button
Join dozens of groups and find other players with common interests to play with and compete against -- find people who make the game the most fun for you -- TDM, Lakers' fans, Weekend Warriors, whatever you choose.
Create a private Clan with players who share your interests and skill level
Bring your Facebook friends right into the game, easily taking your existing network into the Call of Duty experience.
Seamlessly be placed into matches into Groups who share your affinities and interests based on your Facebook profile to elevate your in-game experience.
Start tracking your Call of Duty career -- everything you wanted to know about your performance across the franchise starting with Black Ops