Prepare for release in
Nov 8 2011 7:00 UTC This message will be displayed if the timer does not show up (like if you do not have javascript enabled on your browser)!
Watch the launch event right
here
on the Call of Duty Wiki!
"It doesn't take the most powerful nations on Earth to create the next global conflict. Just the will of a single man."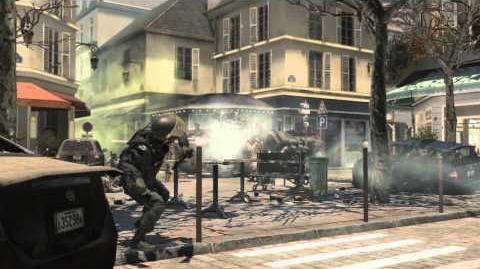 ---
The
Modern Warfare 3
reveal trailer scenes from all four confirmed locations: Amercia, England, Germany and France. The trailer shows the player controlling an
AC-130
firing at buildings and a
Chopper Gunner
in a dogfight with an enemy helicopter, along with sequences from all over the world, such as fighting in front of
Wall Street
in
New York
and in the
London Underground
in England
.
Confirmed weapons
Credit to Omnicube1.
---
Call of Duty's Official Reveal Website