Hey Guys, following up to very intresting article stating the top 5 Zombies maps that should be remade, this is the top 5  multiplayer maps that should get their own remake. This list will not count maps that already had a newer version, but feel free to comment what you believe should be in this list.
5. Cargo (Call of Duty: Black Ops II)
When you think about the BO3 movement system this map fits right in with
that theme. One camping window, Four enemy barriers, great for distant toe to toe 
battles and what would fit perfectlyt in with that is none other than the good old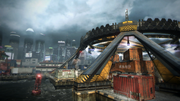 wall running and thrusters that players will be able to use for their survival.
4. Array (Call of Duty: Black Ops)
Now going back to 2010 - 2011, Array was probably one of the best maps
in Black Ops 1 (excluding the fan favorite Nuketown), Array was a map that
provided a different approach towards multiplayer, giving players to fight, in a satilite
building, on snowy grounds and even an underground tunnel leading into a one on one
trench area of the map.  
3. Detour (Call of Duty: Black Ops 2)
Having said enough about certain maps that would great with the movement system
well heres one that would be perfect. Nothing much to say what else this map could offer 
but looking at it would provide players great advantages to sneak up on the enemy, not 
mention its on a bridge to give the player a hazard. So watch your step.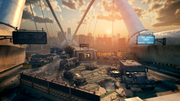 2. Rush (Call of Duty: Black Ops 2)
A paintball arena in the middle of nowhere, is what they said it was in BO2,
but if it was in BO3, who knows what cool theme could go along with a map like this
Enough said lets move on to our final honorable mentions, and if they did remake this
better bring back the whole arena.  
Honerable Mentions 
Summit, Standoff, Hotel, Grind, and Vertigo.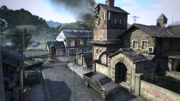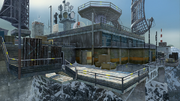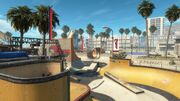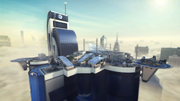 '1. Kowloon' (Call of Duty: Black Ops)
What made Kowloon such a great map, is just how much feels like a modern map. Truly I was blown away when this map came out, and the theme was true and brings that throwback vibe to a high level. At the time I loved the map Grind in Black Ops 2 which made me also want to put it at number one and completley forget about this map, i went back to Black Ops 1 after the apocalypse dlc came out and i completley forgot how much fun i had playing this and I was not just the only one that thought this map was one of the best multiplayer maps, so was all my friends and everyone I knew adored this map weather they were in a lobby or in a party. If this came to BO3, then Activision can take all my money if they want (I was just being sarcastic there is no way in hell that would ever be the case).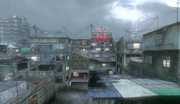 Ad blocker interference detected!
Wikia is a free-to-use site that makes money from advertising. We have a modified experience for viewers using ad blockers

Wikia is not accessible if you've made further modifications. Remove the custom ad blocker rule(s) and the page will load as expected.