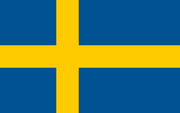 This month it's been 1 year since I created the Swedish version of Call of Duty Wiki.
It's not a easy to work alone, it is also tricky to expand articles with alot of information, a few articles are created by some other users, there are around 200 articles, many needs to translate, expand text and images.
I wish Swedish Call of Duty fans could get attention for this wiki and help to expand it.
Ad blocker interference detected!
Wikia is a free-to-use site that makes money from advertising. We have a modified experience for viewers using ad blockers

Wikia is not accessible if you've made further modifications. Remove the custom ad blocker rule(s) and the page will load as expected.