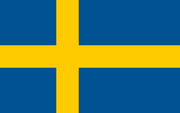 For a few weeks ago, it's been 2 years agi I created the Swedish wiki of Call of Duy. Unfortunately, It's been few edit last months, I was busy to do other edits so I wonder if someone know Swedish CoD players want to support this wiki. There are 271 articles right now after I created this blog. I have plans but it would take times to edit, an another option than translate from the English wiki is to make it shorter and simple.
Ad blocker interference detected!
Wikia is a free-to-use site that makes money from advertising. We have a modified experience for viewers using ad blockers

Wikia is not accessible if you've made further modifications. Remove the custom ad blocker rule(s) and the page will load as expected.