This could be the main menu screen for Black Ops 2. This video says it's the loading screen/Beta loading screen or Black Ops 2, It looks real but theres also the chance it's not. How ever they were other videos made by diffrent people who had this same menu talking about it (but there videos are now removed by YouTube). And if it is real OMG ZOMBIES CAMPAIGN!!1!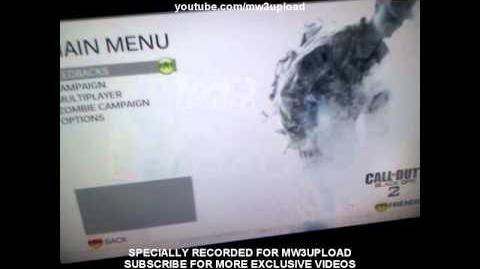 Ad blocker interference detected!
Wikia is a free-to-use site that makes money from advertising. We have a modified experience for viewers using ad blockers

Wikia is not accessible if you've made further modifications. Remove the custom ad blocker rule(s) and the page will load as expected.