Hello everyone! As of today, it has been a whole year since I joined wikia, and more specifically, the Call of Duty Wiki. I have accomplished much in this last year, and I think I have gained the respect of many older users. Here is my story of the last year and then some.
Before Making an Account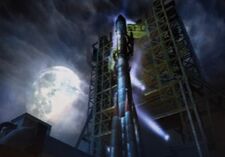 I discovered the Call of Duty Wiki sometime in 2011. I had been playing
Black Ops
for some time since it had come out (although I didn't get my PS3 and my own copy until Christmas 2011). I had begun looking up the Zombies story after the events of
Ascension
. (I actually believed that there had to be a
Call of Duty: Black Ops II
after the events of
Moon
, much to my friends' surprise.) Anyways, I continued to learn more about
Call of Duty
, and even made the occasional edit.
MG08/15 Debate
After the map Origins was released, one user started a debate over whether the MG08/15 should be classified as an LMG or HMG in a war room forum. I became intrigued by this, and I decided to join the forum. For those who don't know, I was the first anon to join the forum. I made some good points, and was in favor of its LMG class due to the points I and other users made. The forum eventually started going into circular arguments between myself and another anon (whether this anon created an account or not, I am still to find out). After this forum, I was suggested by Sam to create an account. A few days later, I decided to create an account.
Starting Out
I told Sam that I had created an account. After that, my first edit was on the Buried/Trivia page. I was very inactive when I initially created an account. In fact, I had less than 100 edits until February. I had started a blog in January, of course I never finished it until April. I became well acquainted with Sam in particular, as well as CoD4, KAT, Damac, Joe Copp and MLG, just to name a few.
Making New Friends
I became well associated with Capt. Miller and RisingSun2013 around April, with introductions more in March. This was mostly due to Miller proposing a community event and RS starting polls, but also due to us all reaching around 1000 edits at this time. We became really great friends at this time, and to me it seemed like a race for us to accomplish the most edits first.
Other users that I met within the following months until recently included SS Blitzstrahl, Soap eksiri, COAZ, Dave, AS2, Raven, P90, Madness, Fear, JosephHawk, Egg Grenade, Soap Shadow, Argo, Ultimate94ninja, Vera, Kyle, Louis, and Hunter2013.
Stepping Things Up
I didn't create a signature until February, and since I created it, the only thing that's changed is the image on it.
When March came, I started editing a whole lot more, sometimes in 250 edit sprees, and in the month of April, I had made over 1500 edits. This led to me being nominated for User of the Month by KAT for the month of April. The following month, I nominated Miller for user of the month, to which he won.
Acquiring User Rights
I first acquired Rollback in April, and later on acquired Custodian rights in May. At the end of May, Miller nominated me for sysop. I accepted, although it turned out unsuccessful. Finally, I acquired Blog Patrol rights in June.
---
Summary
I have accomplished much in the past year:
I have acquired 10.5K edits, setting a record second only to Miller

5000 have been mainspace, 2400 have been filespace, and 650 have been in templates.

I acquired rollback rights on April 29, 2014; Custodian rights on May 11, 2014; and Blog Patrol rights on July 12, 2014.
I was named User of the Month for April and September of this year.

Have been awarded the categorization medal.
Sam, MLG, KAT, Argo, Damac, COAZ, and CoD4, thank you for the help you have provided when I've needed it, whether it be a small thing or a big one. Thank you for that.
RisingSun, Miller, and Ninja, you guys have grown to be some of the greatest friends I'll meet here. I hope to remain active with you guys for years to come, among any other users I have previously mentioned.
I have learned a lot of tools, gained some rights, and made friends. At the core of this wiki is the community that runs it. And part of the reason the wiki is as good as it is is due to great users like yourself who are dedicated to it, and welcome new users. You are all the reason I've stayed as active as I have. Thank you for this great last year everyone, and I hope the next one will be better yet!
Legos-Rule-15

Talk

05:24, October 24, 2014 (UTC)
Ad blocker interference detected!
Wikia is a free-to-use site that makes money from advertising. We have a modified experience for viewers using ad blockers

Wikia is not accessible if you've made further modifications. Remove the custom ad blocker rule(s) and the page will load as expected.