Hello everyone, Legos here! As some of you may remember, about a year and a half ago I created a blog that had me rank the five best zombies maps (in my opinion). If you didn't check it out yet, I'd highly advise it.
Anyways, I feel as though it is about time for me to release the list of the worst zombie maps.
Before I begin, I will say that the maps listed will only be from World at War to Black Ops II, as I am yet to play zombies on Black Ops III. Furthermore, I will not be including Dead Ops Arcade, the sub-areas of Green Run, Borough, or Cell Block, as per my previous list.
The maps will be selected based on their design, aesthetics, features, and weapons, as well as enemies. And remember that this is just my opinion. Also, I don't necessarily hate these maps, as I enjoy playing almost all of them, it's just that they either overcomplicated themselves, had missed potentials, or were otherwise broken.
Now without further ado, let's get started!
Dishonorable Mention: Buried
"How'd a sweet little place like this come to get buried underground?"
— Russman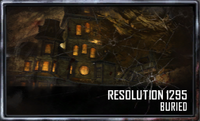 I'm probably going to receive a lot of criticism and hate for this, but as a dishonorable mention, I have to include Buried. There was very little I enjoyed about the map. The obvious ones are the Paralyzer, Vulture Aid, Head Chopper, and chalk outlines. Then there is also...also...um...I'll get back to you on that.
There's three primary issues to me:
The Giant. Some buildings are near inaccessible without him, and he tends to get in the way when you're shooting at zombies around him. Also, how did he end up there?
The Ghosts. I don't want my gun taken away, but I especially don't want my points taken right before I can Pack-a-Punch. Also, they glitch too frequently, often resulting in you having to reenter the mansion. The maze is also rather annoying, but not a game breaker for me.
The easiness of the map. I get bored of this map so quickly because a game will end up taking so long. There are several camping spots on the map, most notably the alley by Juggernog, and the fact that one has access to three lethal buildables, the Paralyzer, and (usually) the AN-94 and PDW-57/AK-74u doesn't help to make the map any more difficult.
Number 5: Nuketown
"Why won't you die?"
— CDC Soldier
Nuketown Zombies is peculiar map. Unlike any other map to date, perk-a-colas fall from the sky at certain times in the game. And this creates a major issue with the map. Unless one of the first two drops are Juggernog, then you have a very slim chance of surviving long enough to buy it.
The main issue with the map is features: there is absolutely none. There is no new traps, no new wonder weapons, not even any buildables. The truck in the center of the map is rather overpriced at 3000 points, and one is better of saving their money for Mystery Box or Perks. However, the only Perks are the original four...even though there has been nine up to the release of the map. The only "exclusive" thing about the map is the appearance of the M27 and the LSAT (up until Buried).
It would've been a nice change if the map had been expanded beyond its fencing, but just like Nuketown 2025 and Nuk3town, that just didn't happen. Also, where is Grief mode? The map had great potential in both of these points, and Treyarch completely missed their opportunity for it completely.
Number 4: Shangri-La
"Power's out, then again, why is there power in an ancient temple? FUCK YOU TREYARCH!"
— Tank Dempsey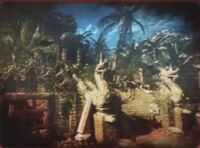 Shangri-La isn't a terrible map, but at the same time, it is one of the best either. It's just meh. It wasn't all that memorable. Aesthetically, it stands as one of the most stunning maps in zombies. In addition, there is the 31-79 JGb215 and Spikemores, which are a lot of fun to use. Too bad they didn't return in later maps. Beyond that, there isn't all that much to enjoy.
The Shriekers, Napalm Zombies, and Zombie Monkeys are some of the most annoying enemies in Black Ops alone, which makes it even worse considering all three are present. The worst part about the map is the Easter egg. This is the map that truly started the Easter egg trend seen in the maps of Black Ops II, where completing it would give you an achievement/trophy. And by far, this is one of the longest Easter eggs to complete.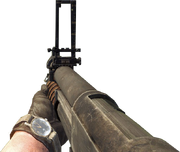 This isn't to say I don't enjoy playing it from time to time. But at the start of the day, this isn't going to be the first map I will want to play. Also, short story, when I was a noob at
Black Ops
around five years ago, I was playing this map for the first time with randoms at a friend's house, since I was yet to have a PS3. He had look inversion enabled, which I never realized until I got my own copy of the game; furthermore, in my two rolls of the mystery box, I received a China Lake and another poor weapon. I finished with more deaths than rounds played, to say the least.
Number 3: Die Rise
"If you cannot follow my instructions, then you're of no use to me..."
— Ludvig Maxis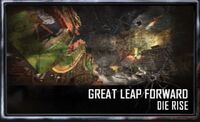 The biggest issue with Die Rise is the obvious: too many places where you can accidentally fall to your demise. The idea of having a map that had more verticality to it was genius, but it was executed poorly. The lack of PhD Flopper is a huge let down, and had it been implemented, the map would've been more enjoyable. "But wait Legos, there's an Easter egg..." That isn't an Easter egg, just a troll, as Treyarch clearly knows the benefits to the perk. I would much rather have that over Who's Who, which while it can be exploited for free weapons, in higher rounds it becomes utterly useless because your double spawns with no perks and just an M1911. Good luck getting to your own body when there's two dozens zombies between yourselves.
Much like Shangri-La and Buried, this map featured a great wonder weapon, namely the Sliquifier. It was a huge disappointment that it did not reappear in a later map. At least the AN-94 was introduced as a wall weapon and the Trample Steam as a buildable. If only the two weren't used to create one of the easiest maps in zombies history.
Number 2: "Five"
"Consider that bill vetoed!"
— John F. Kennedy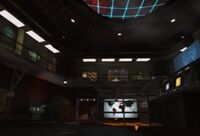 To anyone who has read this blog, you know that I absolutely despise "Five". The only enemy worse than the ghosts in Buried is the Pentagon Thief. Points can be made up. But when you lose your Ray Gun or RPK, you have to both build up points and hope for the best with the mystery box.
The Winter's Howl is one of the worst wonder weapons due to its low ammo capacity and short range. Lastly, the teleporters having such a random nature is purely annoying. Especially since zombies are able to use them. By the way, did I mention the Crawlers in the basement?
Also, something I disliked about the map was the design. Not necessarily the layout, but just how it looked aesthetically. To me, it just didn't give off as good an atmosphere as its predecessor or successor.
Number 1: TranZit
"If nothing else is available, I suppose I shall endure it."
— Marlton Johnson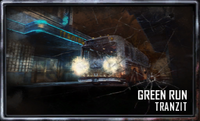 TranZit is the epitome of an idea that looks good on paper, but fails in practice. The idea of using a bus for transportation seemed like a great idea. Except for the small problem that the bus leaves randomly and when you least need it to. It would've been much better had it been player activated like the Tank in Origins. The issue with the map isn't in the flaws of the bus, necessarily, but rather its the size of the map. If one misses the bus, then they must either wait for it to make its rounds, or try and venture to the next area in the fog.
Which leads us to the fog. The fog is only slightly annoying, and I could care less about it. But rather its what's inside the fog that provides difficulties: the denizens and the lava. It wouldn't have been an issue had just one of the two had been chosen, but Treyarch decided to choose both to force the player to wait for the bus. Unless you have Juggernog and/or Stamin-Up, good luck passing the lava pits between the diner and farm, and the town and bus depot.
Third, is it just me, or were the characters overall unlikeable? They were either uninteresting or annoying. Not to mention every twelve year old's fantasizing about an animated girl. The characters were left without enough background information to even care about them. Unlike the original crew, where you at least learn of their past, you learned almost nothing of them. The closest one got was Russman's association with Broken Arrow, but even then that isn't gone into detail.
The final problem I have with it is the wonder weapon: the Jet Gun. This is arguably one of the best and worst wonder weapons. How? It has a great damage, but unless you let it cooldown enough, then say goodbye to it. Furthermore, I would like to stay a good distance from the zombies if I don't have a shotgun, not right in their faces.
Overall, the map is just a good idea gone wrong. There was an incredibly high amount of potential for the map as it stood, but all the little flaws can't be denied, you can't forget whatever happened in the map, and one just cannot forget the catastrophe that was TranZit (I applaud anyone who gets the song I'm referring to). Also, on a side note, much like Nuketown, this could've worked great as grief map, this more so as you would need to rely on staying together and not getting separated from your team. Also, it could've alternatively been played as an eight player survival match. But hey, I guess just more missed opportunity on Treyarch's behalf.
Polls
What is the worst map in "World at War"?
What is the worst map in "Black Ops"?
What is the worst map in "Black Ops II"?
What is the worst map in "Black Ops III"?
Which map is the absolute worst to you?
Closing
So, what are the worst zombies map and why? Did I miss any good points for my list? Do you disagree with what I listed? Let me know in the comments!
Also, what type of list you would like to see me do next? Thanks for reading, and until next time, Legos out.
Ad blocker interference detected!
Wikia is a free-to-use site that makes money from advertising. We have a modified experience for viewers using ad blockers

Wikia is not accessible if you've made further modifications. Remove the custom ad blocker rule(s) and the page will load as expected.