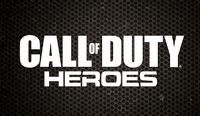 Hello everyone, Legos here with some news on
Call of Duty: Heroes
. Earlier in the week, update 2.3.0 was released. These are some of the changes and additions made to the game.
Command Center 11
Yes you heard it right, they've added yet another Command Center level. Upgrading your base to CC11 unlocks more structures, as well as new tiers of upgrades for units and structures.
Also, note that there were users who were already CC11 six hours after the update came out.
Defense Options
A new defense item, the Auto-Tracking Mine, has been added. When units go into the mine's radius, it will automatically fly towards them. It is unlocked at CC11.
In addition, a garrison option allows the player to automatically restock mines, bunkers, and hangars after they've been activated or destroyed at no cost. It costs various amounts of celerium per structure, depending on the time length the player wants. It should be noted that each bunker and hangar requires a purchase, whereas all mines are restocked with the garrison option.
Commander's Care Package
The Commander's Care Package is an asset one can buy for 500

. It lasts a week. The bonuses given to the player include:
returning 20% of resources lost after a raid
500 skill points per day
Construction for structures is automatically finished at 2 hours remaining
Research for units is finished at 1 hour remaining
Holiday Hero Skin
In celebration of St. Patrick's Day next Thursday, a leprechaun skin will be made available to Ghost. It is not yet available for purchase, but will cost celerium.
Other Improvements
Added new Alliance War leaderboard tie-breaker rules which are now based off of total resources looted
New players receive a 7-day login reward
Various tutorial specific improvements
Various bugs fixes and optimizations
2.3 Upgrade Gift
Lastly, players will receive a care package in their inventory which will contain celerium and medals.