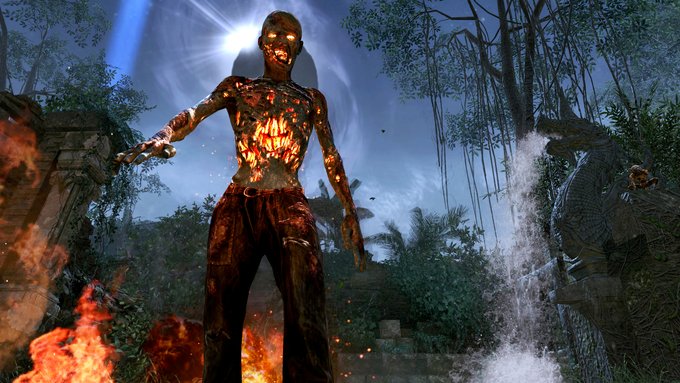 Treyarch has revealed the new Shangri-La Achievements today, which are worth a total of 150G. They are:
Time Travel Will Tell (75G) – In Shangri-La, acquire the focusing stone.
Blinded By the Fright (30G) – In Shangri-La, kill a Shrieker zombie while blinded by it.
Zomb Disposal (30G) – In Shangri-La, dispose of a Napalm zombie without it harming any players.
Monkey See, Monkey Don't (5G) – In Shangri-La, get something from the monkeys.
Small Consolation (10G) – In Shangri-La, use the 31-79 JGb215 on each type of zombie.
So do you think these are easy or hard? Let us know in the comments!
Ad blocker interference detected!
Wikia is a free-to-use site that makes money from advertising. We have a modified experience for viewers using ad blockers

Wikia is not accessible if you've made further modifications. Remove the custom ad blocker rule(s) and the page will load as expected.