Ad blocker interference detected!
Wikia is a free-to-use site that makes money from advertising. We have a modified experience for viewers using ad blockers

Wikia is not accessible if you've made further modifications. Remove the custom ad blocker rule(s) and the page will load as expected.
---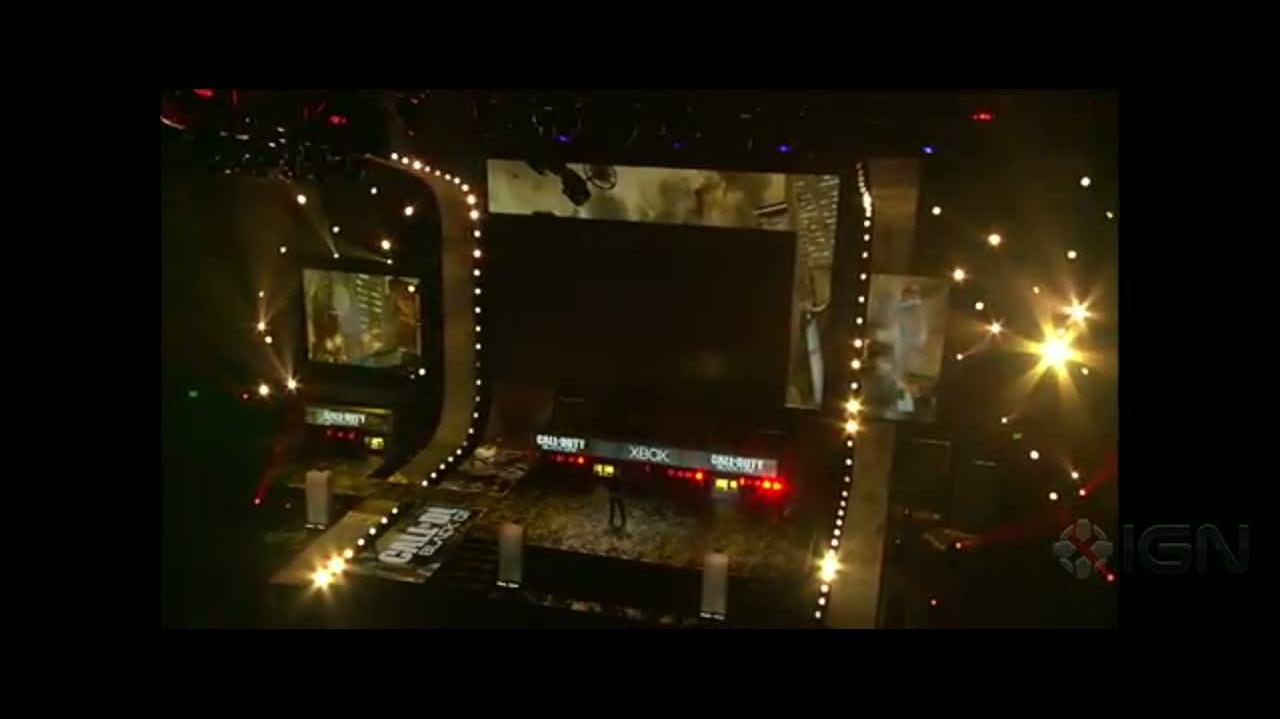 The demo shows the player, David Mason with the president, Harper and an injured civilian. The convoy is soon attacked causing the player to have to exit the vehicle and make use of a nearby SAM on the back of a jeep. After shooting down the drones a short cinematic plays and the player regroups with their tame, at which point they are given the choice of sniping or rappelling, in the demo the rappelling choice was selected. After rappelling down a fire fight ensures as the player fights their way down the freeway in order to get to a new APC, at which point the player drives down the freeway as the higher road begins collapsing, after some driving the APC is hit by a tuck and the demo skips forward. For the second part of the demo it shows the player getting into and flying an FA-38 VTOL in order to protect the presidents APC. After so long the FA-38 switches to CTOL mode as the player engages more drones, soon after the demo ends with the player ejecting the jet before it collides with a drone.
---
As per usual, DLC will be appearing on Xbox 360 one month before it does on Playstaion 3 and PC.
---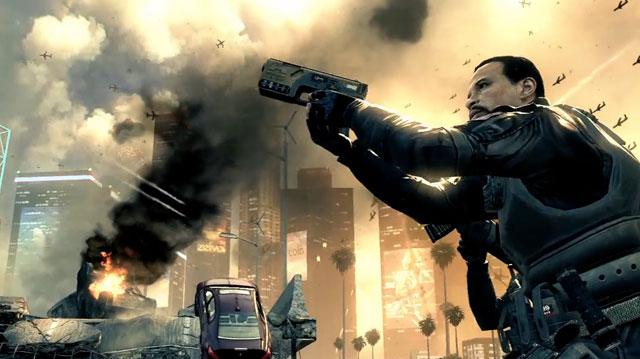 Behind the scenes E3 Footage - Small zombies hints at 3:43!
---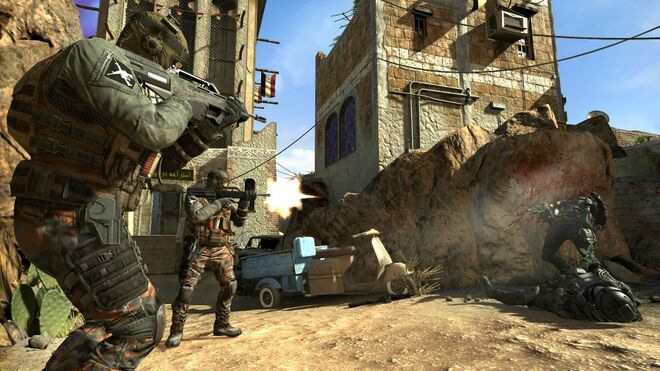 Screen shots from the new Strike Force mode
---
Strike Force gameplay
---
Weapons
These weapons have been shown around E3 and are going to be in the game:
---
Multiplayer Lobby list & Ranks
First view of a Black Ops II multiplayer lobby! - Via Charlie intel
---
Exclusive 6 minute long E3 trailer