A new iPod, iPad and iPhone Black Ops map guide app and Call of the Dead information surfaces on IMBD...
---
BradyGames has released a new Call of Duty: Black Ops Multiplayer map guide app for the iPad, iPhone and iPod Touch to help you survive on the battlefield.
The app, which has been developed with the help of Treyarch, provides a detailed, interactive version of all of the 14 original multiplayer maps as well as the four maps from the First Strike pack. The maps also show an overall layout and include different overlays for each game mode.
Maps are illustrated by clan Sea Snipers and use customized icons and map keys to allow users to quickly locate bomb sites, CTF flags, spawn points and ladders. Points-of-interest are highlighted by pop-ups and provide information on cover sniping points, hot areas, and typical player routes, as well as map-specific equipment and player load-out advice.
---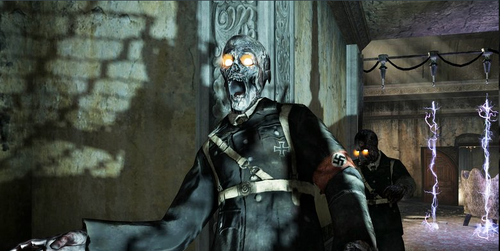 A recent discovery on the IMDB website has given a clue on what to expect from the zombies mode in the game. The IMDB entry was submitted by an anonymous user and it seems to be pretty legit.
"

A shipwrecked crew of fearless explorers are hopelessly stranded in a remote abandoned Siberian outpost. Their dream of discovering the true origins of the mysterious Element 115 unravels into a Hellish nightmare hosted by hordes of ravenous Zombies.

— Anonymous

"
"

It's anchors away for mayhem! In this epic tale of survival inspired by legendary writer and director George A. Romero, a group of four fearless explorers fight for their lives amidst an army of bloodthirsty Russian zombies. The story begins with our heroes stranded in the frozen wastelands of a forgotten Siberian outpost. On the hunt for the origins of the enigmatic Element 115, they head for the site of an ancient meteorite impact crater but their ship mysteriously runs aground. In the midst of a horrific snowstorm, our intrepid adventurers inadvertently unleash an unearthly horde of ravenous Zombies. From the island's deserted lighthouse to a shipwrecked ocean liner and a precarious zip-line in between, it's kill or be killed. And with shiploads of zombie Russian soldiers, scuba divers and sailors that rise out of the frozen ground and icy waters it's not going to be easy, especially considering the deadly surprise that one particular (and somewhat notable) Zombie has in mind

— Anonymous

"
With the new trailer out, these plot lines look to legitimate. The trailer proves the rumours of Danny Trejo, Sarah Michelle Gellar, Robert Englund and Michael Rooker appearing as the new zombies characters. The trailer also shows a new zombie boss, the one and only George A. Romero.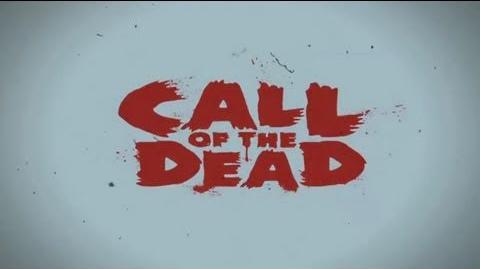 ---
Call of the dead arrives with Escalation on Xbox 360 on May 3rd and the Map app is available now for £1.79 on the App store.
---
Ad blocker interference detected!
Wikia is a free-to-use site that makes money from advertising. We have a modified experience for viewers using ad blockers

Wikia is not accessible if you've made further modifications. Remove the custom ad blocker rule(s) and the page will load as expected.