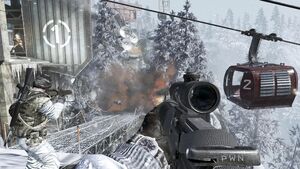 Treyarch's community manager, JD_2020 has revealed information about Call of Duty: Black Ops patches a mere week after release!
Although they are only minor patches, at least Treyarch is setting the game of to a good start.
For information about the Playstation 3 patches
For information about the Xbox 360 patches
Ad blocker interference detected!
Wikia is a free-to-use site that makes money from advertising. We have a modified experience for viewers using ad blockers

Wikia is not accessible if you've made further modifications. Remove the custom ad blocker rule(s) and the page will load as expected.