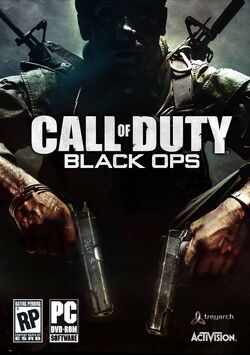 ---
Over $1 billion sales
---
Played for more than 600 million hours which are equivalent to 68,000 human years
---
If all CoD players turned out in numbers, they would fill 83 of the largest stadiums in the world, every day
---
A gamer spends on average 87 minutes playing Call of Duty every day
---
If all CoD players created a state, it would be the third largest state in the U.S
---
Sold 8.4 million copies in North America alone during its launch month.
---
"Media is evolving and today the social aspects of technology are more important to the overall entertainment experience than ever before. Call of Duty creates a shared sense of identify for its community and is as integral to their social lives as any other form of digital communication."
— Bobby Kotick, CEO of Activision Blizzard
---
Source
Ad blocker interference detected!
Wikia is a free-to-use site that makes money from advertising. We have a modified experience for viewers using ad blockers

Wikia is not accessible if you've made further modifications. Remove the custom ad blocker rule(s) and the page will load as expected.