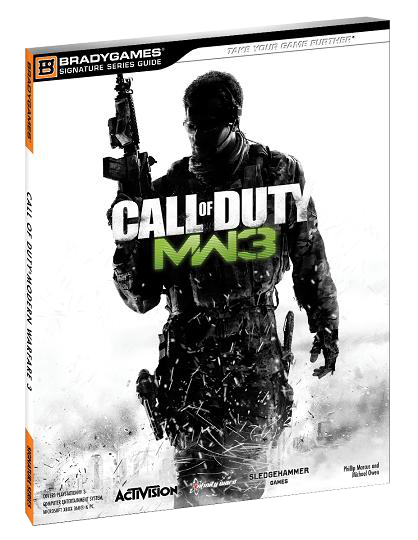 The Modern Warfare 3 Official strategy guide by BradyGames has been revealed today and it will be released on November 8th (along with the game) for a recommended retail price (RRP) of £12.99. (About $20)
The guide will feature 352-pages full of incredible artwork, highly detailed maps and background content. There will also be a Limited Edition hardcover, with an RRP of £19.99, featuring the addition of unique art and printing treatments; an A-frame map stand displaying exclusive illustrations of multiplayer maps, for easy use during gameplay; and access to a free strategy video download for the game.
Ad blocker interference detected!
Wikia is a free-to-use site that makes money from advertising. We have a modified experience for viewers using ad blockers

Wikia is not accessible if you've made further modifications. Remove the custom ad blocker rule(s) and the page will load as expected.