UPDATE: Amazon.com has listed Modern Warfare 3 for pre-order, and appears to have confirmed the November 8 release date.
---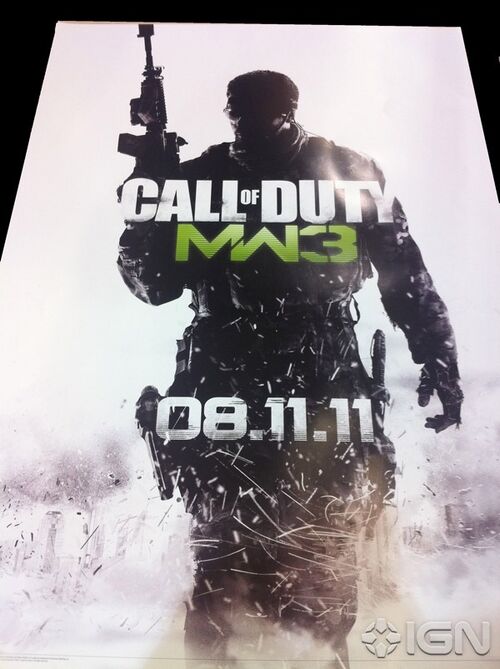 IGN Australia received a poster today from an anonymous retail source stating that Modern Warfare 3 will be released on the 8th of November 2011.
If the information on this poster is correct (which IGN states it is) then MW3 will be released on the second Tuesday of Novemeber, around the time Call of Duty: Black Ops was released last year.
Therefore it is only November 8 2011 00:00 UTC This message will be displayed if the timer does not show up (like if you do not have javascript enabled on your browser) until MW3 is to be released! We suggest you get in the mood by playing a bit of the Modern Warfare 2 campaign or finally reaching level 70 online!
Ad blocker interference detected!
Wikia is a free-to-use site that makes money from advertising. We have a modified experience for viewers using ad blockers

Wikia is not accessible if you've made further modifications. Remove the custom ad blocker rule(s) and the page will load as expected.