Prepare for release in
Nov 8 2011 7:00 UTC This message will be displayed if the timer does not show up (like if you do not have javascript enabled on your browser)!
Watch the launch event right
here
on the Call of Duty Wiki!
---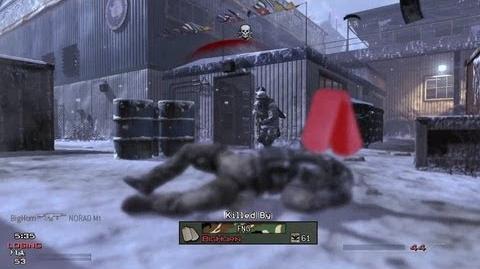 A new multiplayer trailer for Call of Duty: Modern Warfare 3 has been released featuring info on the new modes Team Defender and Kill Confirmed.
Also released in the last week were a few adverts for GameStop featuring new multiplayer and campaign gameplay plus a live action trailer for Mountain Dew's Game Fuel promotion.
---
Plus Modern Warfare 3's Xbox Gamerpictures were leaked, showing us the prestige icons, killstreaks and campaign characters.