Comments

280
Raven Software helping with Call of Duty and new Sledgehammer games Community manager
Ad blocker interference detected!
Wikia is a free-to-use site that makes money from advertising. We have a modified experience for viewers using ad blockers

Wikia is not accessible if you've made further modifications. Remove the custom ad blocker rule(s) and the page will load as expected.
FourZeroTwo and JD_2020 have a new Community manager colleague, and a recent job posting helps confirm Raven Software's Involvement with Call of Duty
---
A recent job advertisement posted by Raven Software helps to confirm that the studio is indeed involved with the Call of Duty franchise. The ad states: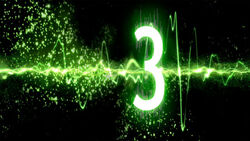 | | | |
| --- | --- | --- |
| " | RAVEN SOFTWARE, developer of numerous award-winning games, including contributions to the blockbuster Call of Duty series is seeking passionate designers to join an established team at work on a first-person shooter. | " |
It also states that they will be working with the publisher Activision Blizzard, further helping to confirm their work with Call of Duty. It was recently confirmed that Raven, along with Infinity Ward and Sledgehammer Games, are co-developing Modern Warfare 3.
---
Guy Beahm is the new community manager for Sledgehammer Games and he'll be the guy taking the flack or the praise come Autumn 2011 when the next Call of Duty game, likely Modern Warfare 3, arrives. Beahm had this to say about taking the position at Sledgehammer:

| | | |
| --- | --- | --- |
| " | I am extremely honoured to be a part of such a talented group of game makers. It's a dream job to join this team and I thank Glen and Michael for giving me such a great opportunity. My mission is to work with fans of Sledgehammer Games and Call of Duty to promote the great culture we have here as well as helping people get to know the team and the studio overall. | " |
---