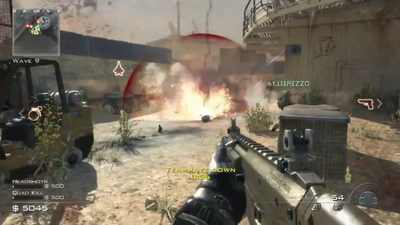 Activision has confirmed that new Modern Warfare 3 Special Ops game mode Survival will be playable at this years Gamescom. Other Activision games being shown are Call of Duty ELITE, Prototype 2 and GoldenEye 007: Reloaded.
---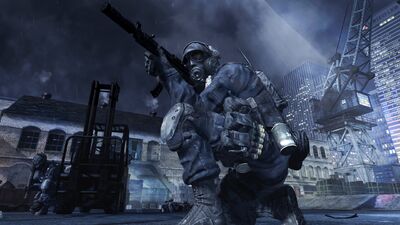 British Retailer GAME has revealed the bonuses you can get for pre ordering Modern Warfare 3, they are a British Special Forces Avatar for Xbox 360 users and a Modern Warfare 3 theme for Playstaion 3 users. All people who have pre ordered will also receive a mini Brady Strategy guide and a "Classified Intel Pack". Neil Ashurst, head of UK comms and PR at GAME added:
"This is a massively long awaited release so we're really pleased to finally start revealing what pre-order customers will be receiving in their exclusive GAME Classified Intel Pack,"
People who have pre ordered the game will also get the chance to be entered in a competition to win two tickets to Call of Duty XP.
Ad blocker interference detected!
Wikia is a free-to-use site that makes money from advertising. We have a modified experience for viewers using ad blockers

Wikia is not accessible if you've made further modifications. Remove the custom ad blocker rule(s) and the page will load as expected.