Comments

128
Wii and Kinect hack used to play Call of Duty!
A youtube user Demize2010 has taken Kinect and hacked it to work with his PC for turning gestures and motion into controls for Call of Duty on the PC. That wasn't enough hacking for him so he went on to rig the Wii Remote and Nunchuk to control movement, aim, and shooting.
Now he can aim the Wii remote at the screen to shoot the bad guys and when he wants to do things like lean around a corner, he simply leans. Kinect senses the movement and turns it into the in-game equivalent. How awesome is that?!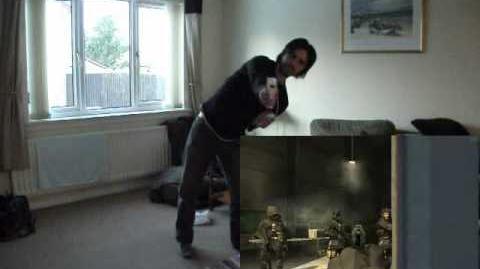 Oh and for those more traditional gamers out there, Demize2010 promised on his YouTube page that all the demonstrated gestures do work while sitting down too...

---
Check out Demize2010's other Wii/Kinect hacks: Rainbow Six: Vegas 2, Max Payne
---