Comments

4
Microsoft donates big to the Call of Duty Endowment
Ad blocker interference detected!
Wikia is a free-to-use site that makes money from advertising. We have a modified experience for viewers using ad blockers

Wikia is not accessible if you've made further modifications. Remove the custom ad blocker rule(s) and the page will load as expected.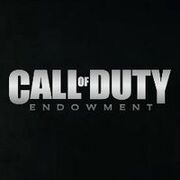 Activision's charity, Call of Duty Endowment, seeks to donate a goal of $1 million to displaced veterans over the next few days. Microsoft has already stepped in and donated $250,000 USD (that's 20 million Microsoft points, folks!) for the cause.
"As business leaders, we have a responsibility to ensure that every veteran who leaves the military is honored with a good paying job in the 21st Century," said a more likable-than-usual CEO of Activision, Bobby Kotick, in response to the large donation. "I hope that more companies will step forward to help us in this fight, just as Microsoft has done today."
Source: The Microsoft Geniuses