Just before E3 2015, I announced an exciting opportunity for Wikia to visit with the developers of Black Ops 3 and present questions from the community. Thanks to your excellent contributions, we are thrilled to present you with a Special Edition of Wikia's Expert Showcase featuring community questions answered by Dan Bunting, the Multiplayer Game Director at Treyarch. 
Check out the video below!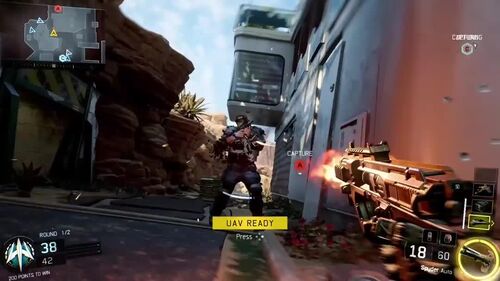 Ad blocker interference detected!
Wikia is a free-to-use site that makes money from advertising. We have a modified experience for viewers using ad blockers

Wikia is not accessible if you've made further modifications. Remove the custom ad blocker rule(s) and the page will load as expected.