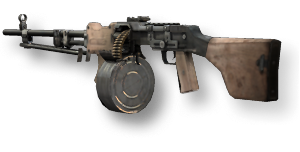 Wasup! Welcome bros, bronies, pegisisters, assassins and everything inbetween! To this week's Gun Review of the week! I havent done a review since September 24th so I have some catching up to do with the reviews. So this week we have my first review of a LMG within the DPR. Nominated by the one and only Crazy sam10, who is also up for UotM. So lets get down to it!
RPD MW1 Version
PROS
100 rounds! Fuck yeah!
Good range and accuracy
Grip attachment is a must have, and Red Dot is great aswell
Powerful? Yes.
Unlocked early on.
High Penetration
Nice rate of fire
CONS
Reload time is hell
Must have the grip to handle the recoil
No Hip-fire accuracy what so ever
Highly unmobile no derp dip shit
So the RPD scores quite well on the
Scale with a 8.8/10 lacking in reload and hipfire accuracy it makes up in power and rate of fire.
So now the MW2 version.
RPD MW2 Version
PROS
Amazingly powerful
High Penetration
Unlocked early on
Better range of attachments then the MW version
100 bullets!? Waste them all on this guy's face
Still has great range and accuracy
CONS
The reload time....
Higher recoil then the MW version
Slower rate of fire then MW version
Superior guns in the same category
The MW2 version is a bit of a downgrade this time. It gets a 8.0/10 on the
Scale.
Well I hope you all enjoyed. Please comment and leave me Primary and Secondary suggestions for my next review! See you all around :)
A few other things.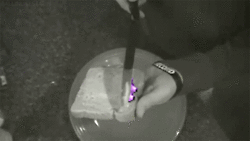 I have been hearing a little bit of critism of the Moderators lately and I dont understand why so answer the poll please.
Ad blocker interference detected!
Wikia is a free-to-use site that makes money from advertising. We have a modified experience for viewers using ad blockers

Wikia is not accessible if you've made further modifications. Remove the custom ad blocker rule(s) and the page will load as expected.