Hello everyone! And welcome to this week;s Gun Review of the Week! I've been very bad at keeping these on scheduale lately so I hope you all don't mind it. Anyway lets get to it! This week I do a highly demanded gun from you guys, the G36C. I may have a bit of a bias in this gun because first of, the G36C is a sexy beast, and second of I use it on a normal basis in MW3. So lets do this.
G36C
PROS
Extremely Accurate and is able to carry that in Range aswell.
Quick reload time (not to mention the sexy animimation)
Decent Hipfire accuracy
High Rate of fire
Moderate Damage
CONS
Low Wall penetration
Not the best AR at CQC
Horrid Iron Sights
The Recoil isn the easiest to handle, but can be countered with Kick
The Recoil puts the player at a tough decision, Kick to counter it, or Attachments which allows them to counter the horrid Iron Sights AND still have another attachment of there choice.
All together the G36C is a pretty well-rounded Assault Rifle, so it makes a solid 8.3 on the
Scale.
Others
Okay well hoped you all enjoyed the review, leave your comments and so on, next week I will review the MP5K.
Also there are alot of stuff going on right now on the wiki, so get out there and get involved. Things such as...
RFA's are hot right now
COD:WAR has alot of discussions going on
COD:FA is still going on make your vote quick!
UOTM vote for elmo here
And of course the COD wiki awards are coming up so go vote on those and help contribute some award ideas!
Here are a few quick polls for your enjoyment! And a sexy gif!
If you could save one Character who died in the MW series who would it be?
Would CANNED POPCORN be a good invention? Yes or No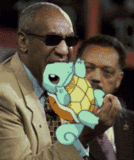 Hope you all enjoyed, see you all around :) REDSKIN-26
22:36, November 28, 2011 (UTC)
Ad blocker interference detected!
Wikia is a free-to-use site that makes money from advertising. We have a modified experience for viewers using ad blockers

Wikia is not accessible if you've made further modifications. Remove the custom ad blocker rule(s) and the page will load as expected.