Hello all and welcome to this special edition of the Gun Review of the week. I know this is late post and I apologize, Ive had a rough week, my best friend past away sunday night, and this is the aniversery of 9/11. I live in NYC and today I went down to the ceremonies for a few hours to pay some respects and things of that manor. Also sorry for the 2 postes in a row I just though a tribute to 9/11 was nessecary, especially from someone was there. Please be respectfull in the comments. Anyway as alwayas Squirtle will be a trooper and give you all what you want. This week we a have a special edition. I will review the Riot shield, and the Barrett .50cal. The Riot shield was nominated a long time ago by Drk(Shout out to him for his successful nomination for adminship) and the barrett was nominated by Shot. So if you are alittle sad ( I know I am ) about the aniversery and if my little sadness/anger rant put you down. Here is a gif to lighten the mood before we start.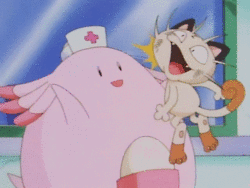 Riot shield

Ok so here it is the riot shield. If there was a spartan shield in MW2 I think that would kickass just sayin >.>
PROS
Well...um it blocks bullets
It stops explosions
It even works when you put it on your back and are running around like a noob blasting kids with your spas-12
I think its safe to say we all like to pound noobs with it
With a good secondary this thing is the BO$$ in objective matches
It can block gunfire from several killstreaks
CONS
Slows mobility
When overloaded with damage the shield makes cracks and its hard to see
Get flanked and your doomed
Well from far away. You cant do anything. (all secondaries have low long range ability)
You can get shot in toes and die if you dont crouch and crouching...you are even slower
Well the riot shield was really tough to do but on the Squirtle Scale
I give the shield a 7.8. Now we get on to the Barrett.
Barrett .50cal

Ok now to a legendary sniper know for the grapeshot.(headshot you noob). We will be doing it in general (cod4+mw2).
PROS
This thing is a monster like this aint no under the bed boogyman this is a monster, power +9000 at the pull of a trigger
Deadshot accuracy
Nice range of attachments
Good magazine size
Not boltaction (its biggest advantage over intervention and M40a3)
CONS
Recoil can be tedious
Not very mobile
Does take more skill to use. (managing recoil and such you cannot aim and shoot as fast as intervention)
Reload time scares me *shivers*
Ok so I thing Barrett is decent sniper although I rarely use it. So on the
Scale I give it a solid 8.4.
I hope you all enjoyed PLEASE comment but be curtious to others when you do. Leave you suggestions. I get alot of suggestions so keep leaving yours and it will eventually be featured. Hope you have a happy and safe week, next review is the secondary one on thursday. Til thursday.
Dont get shot. Then you cant read my reviews. :P
REDSKIN-26
00:09, September 12, 2011 (UTC)
Ad blocker interference detected!
Wikia is a free-to-use site that makes money from advertising. We have a modified experience for viewers using ad blockers

Wikia is not accessible if you've made further modifications. Remove the custom ad blocker rule(s) and the page will load as expected.