Hello all! Bros, Bronies, Pros and Others! I am here (as usual) to do the Secondary Gun Review of the Week! By popular demand I must do the one and only M1911. One of the most famous guns of the CoD series and a very famous one in real life. This gun was nominated by Quite A few peeps. M1911 in my opinion and via history is the most notable sidearm of all time. It is what almost all (good) semi-automatic pistols are based off of in some shape or form. So I will do the gun justice by attempting to pull of a awesome review!
Enjoy.
M1911 in Zombies mode
PROS
Iron Sights are a A+
PaP'ed and with Belly flopper its a monster
Holds alot of reserve ammo
CONS
No one really keeps it after round 5 (unless intent of PaP'ing)
Its weak
Its a pistol (and your fighitng zombies...not best idea)
Go buy the MP40 of the wall damn it
Overall in zombies mode your stuck with the gun anyway, but, its a helluva lot better then the China Lake. So I guess on the
Scale I will give it a 7.5/10 for getting me through rounds 1-4 and being a beast PaP'ed.
M1911 in WW2 CoD games

The M1911 is in two fucking many games for me to do so I will put them in categories.
PROS
Moderate Accuracy
Superb Iron Sights
The gun is a sexy beast
Good Damage for a Pistol
CONS
Low wall Penetration
Agains some of the other pistols it just doesnt stack up well
Really there is not much to review on the WW2 M1911 front. Sadly, It's a toughy. So I will give it a moderate, rating on the
Scale I will give it a 8.0/10.
MW games and Black Ops
PROS
Quick Unlock
Mildly Accurate
Moderate Recoil
The attachments. (Me gusta)(On BO that is)
Quick ADS
CONS
Low Penetration
Other pistols are superior in Damage and Magazine size
With Silencer expect 0 kills
Overall its a good gun. So on the
Scale I give it a 8.5/10.
I hope you all enjoyed, the primary review is tomorrow. For all of you Chat fellers, I have some laggy problems and your daddy will be back very soon ;). Also leave more suggestions for the next Secondary review. And now for a few other things.
A few other things.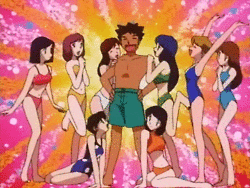 Brock scores some chicks
I used IRC
What was the best thing about this week!
A poll, to feed the masses.
Cya all around. :)
Ad blocker interference detected!
Wikia is a free-to-use site that makes money from advertising. We have a modified experience for viewers using ad blockers

Wikia is not accessible if you've made further modifications. Remove the custom ad blocker rule(s) and the page will load as expected.