Just came across an interesting video from Outsidexbox on YouTube outlining seven things they don't want to see in CoD: Ghosts. It's been up for about a month, so IDK if a lot of people here have already seen it. Still, I thought you might find it interesting.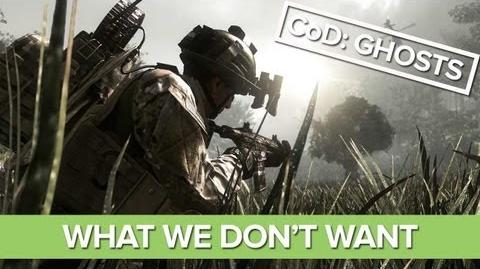 Ad blocker interference detected!
Wikia is a free-to-use site that makes money from advertising. We have a modified experience for viewers using ad blockers

Wikia is not accessible if you've made further modifications. Remove the custom ad blocker rule(s) and the page will load as expected.