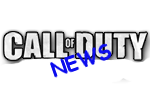 Hi there, here's a brief summary of all the news that involves Call of Duty and Call of Duty Wiki, and also any changes to Wikia that may effect you:
Call of Duty
Congratulations to the guys at Treyarch for Call of Duty: Black Ops winning the "Best Shooter" award at the Spike VGAs. Despite this, Black Ops lost out to

Halo Reach

for the title of "Best Multiplayer". Frank Woods also won the title of "Best Character," but was not present to receive the award. (See more...)
Well Black Ops has been out for a month, and official sales records are now showing that Call of Duty: Modern Warfare 2 has retained status as the fastest selling game of all time. While Black Ops still hasn't topped it's predecessor, it made up a whopping 25% of games sales in November. (See more...)
Wikia
The new Wikia skin (Oasis) has been out a month, and everyone is gradually adapting to it. However, A/B testing has begun on a select few. Although this should not hamper your experience on the wiki, if you are a member of this group then the main change is the recent changes section moving to the left side of the page. Although this should be for unregistered IPs only, entering the site whilst logged out may cause you to see these tests even when logged in. This should only be temporary, however. (See more...)
And on the lighter side...
N7 believes his sandbox is "awesome." Please feel free to leave comments on it laughing at him.
And that's all for now, so see you Sunday 19th! Smuff [The cake is a lie.] 17:53, December 12, 2010 (UTC)
Ad blocker interference detected!
Wikia is a free-to-use site that makes money from advertising. We have a modified experience for viewers using ad blockers

Wikia is not accessible if you've made further modifications. Remove the custom ad blocker rule(s) and the page will load as expected.