Comments

71
Further Activision vs. West & Zampella complications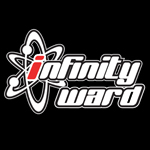 As the West and Zampella vs. Activision court case approaches, new claims were made by Jason West and Vince Zampella stating that Activision CEO Bobby Kotick and other high rollers at Activision were planning to remove the two developers from the studio, even during the stages when Call of Duty: Modern Warfare 2 was in development; being reassured into signing their new contract with Bobby himself reportedly stating that, "it's impossible for you guys [West and Zampella] to get fired." [1]
This new legal filing was submitted by West and Zampella's legal team in response to Activision's previous complaint – which implicated rival publisher Electronic Arts in a $US400 million lawsuit – alleges that while West and Zampella were "still hard at work developing Modern Warfare 2, Activision began preparing to terminate them once the game was delivered."
---
For those unfamiliar with the current scenario, the case is to begin on May 23rd, in which West and Zampella, former bosses of Infinity Ward, are disputing the ownership of the Modern Warfare prefix and not receiving any royalty payments before being fired. A large group of employees, under the banner of the "Infinity Ward Employee Group" (IWEG) are also attempting to seek punitive charges of between $75 million and $125 million. Activison has also filed a countersuit against Electronic Arts for $US400,000,000 for "intentionally interfered with contracts, engaged in unfair competition, and aided and abetted breaches of fiduciary duty by West and Zampella."
Sources
Ad blocker interference detected!
Wikia is a free-to-use site that makes money from advertising. We have a modified experience for viewers using ad blockers

Wikia is not accessible if you've made further modifications. Remove the custom ad blocker rule(s) and the page will load as expected.