UPDATE: The Modern Warfare 3 reveal trailer has been released! See it, and then discuss it, here.
---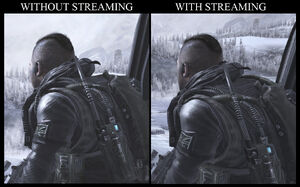 Yesterday it was confirmed over Twitter recently that Modern Warfare 3 will use a tweaked version IW 4.0, the engine used in Modern Warfare 2. Robert Bowling recently made the statement over Twitter that "We haven't gone into detail on the engine yet but we've moved beyond the MW2 engine and added a lot of cool stuff for #MW3."
The statement goes hand in hand with rumors suggesting that Modern Warfare 3's engine will feature destructible environments, to go head-to-head against Battlefield 3's brand new Frostbite 2.0 game engine.
---
Full details are featured here.

In other news, tonight saw the release of the first Modern Warfare 3 trailer to show actual gameplay. Watch and comment on it here.
Sources