Comments

675
Map pack 3 for Black Ops leaked by Gamestop
The trailer has been released, view it here!
---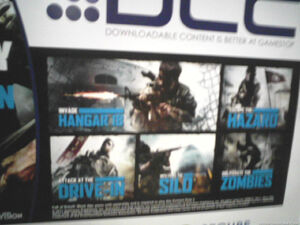 Whilst some of you may groan at the thought of a third map pack for Call of Duty: Black Ops, news has arrived for those who actually care. Gamestop has accidentally leaked Annihilation, the next map pack. As usual, there are four maps and an addition zombie map:
Hangar 18
Drive-in
Hazard
Silo
An unidentified zombie map
One interesting note is that the map Silo was also found in the game's coding in May, under the name of "MPUI_SILO", confirming the authenticity of the leak.