The trailer for the conclusion of Exo Zombies, "Descent", which will be included with the Reckoning DLC, has been released.
"Don't miss the thrilling conclusion to the Exo Zombies saga, as Descent takes our four heroes to a deep water Atlas base in order to stop the source of the infection once and for all. Battle new enemies with enhanced capabilities, wield the powerful Trident Reflected Energy Weapon, and unravel the terrible secret that Atlas has been hiding. Bill Paxton, Rose McGowan, Jon Bernthal, Bruce Campbell, and John Malkovich star in this action-packed Exo Zombies finale."
— Official YouTube Video Description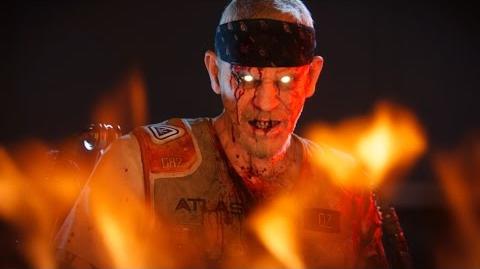 Ad blocker interference detected!
Wikia is a free-to-use site that makes money from advertising. We have a modified experience for viewers using ad blockers

Wikia is not accessible if you've made further modifications. Remove the custom ad blocker rule(s) and the page will load as expected.