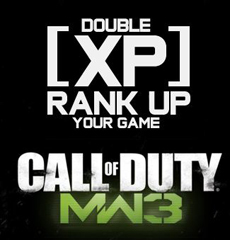 Remember Smuff's old blog about Mountain Dew Offering XP for MW3 Multiplayer? More details have arisen, so pay attention.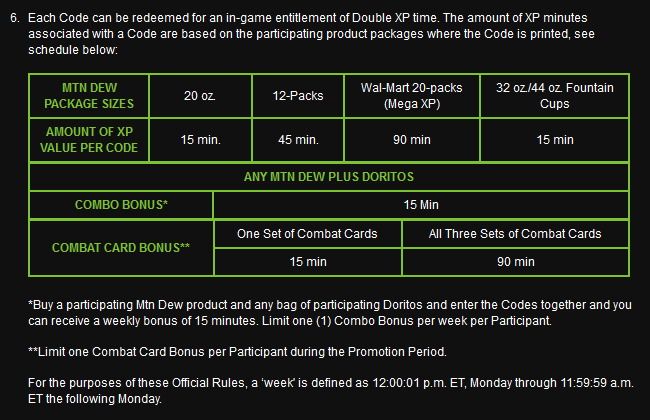 Forbes reported [1] earlier today that a new cross-promotion with Pepsi will allow Modern Warfare 3 players to gain more XP faster. When players purchase Mountain Dew, Doritos, or both, they will get special codes to enter. These codes, dubbed Rank Up XP, will allow for a small time window where all of the XP a player earns will be doubled. The amount of time for how much product you buy is shown in the graph above.
Links
---
Ad blocker interference detected!
Wikia is a free-to-use site that makes money from advertising. We have a modified experience for viewers using ad blockers

Wikia is not accessible if you've made further modifications. Remove the custom ad blocker rule(s) and the page will load as expected.