There has been a lot of great zombies maps that have always made us wanna play more, and here is the top 5 Zombies maps.
Honorable Mentions
Origins - This was a fun Zombies map, it had a lot of challenges that made it very cool.
Nacht der Untoten - This is the map that started it all, it was simple and fun.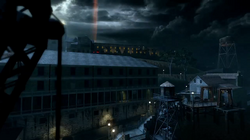 Mob of the Dead was a both fun and creepy map. With its unique gameplay features, and hanging bodies. Whats always fun is getting the plane parts and building it, then escaping Alcatraz crashing in to the Golden Gate Bridge where Pack-a-Punch is, and just fight off endless hordes of zombies. Plus the characters where very cool and interesting.
Kino der Toten is a fun small to medium sized map. It had some cool new features, like the Teleporter now taking you to areas that you can't go to when in the main parts of the map. Plus it introduced the Crawler Zombies which were a new type of enemy that are mutants. They were really fun and it was a great challenge trying to kill them all while killing the other zombies.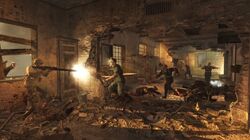 Verrückt is a very fun map. The map introduced the Perk-a-Cola machines and the objective to turn on the power. The map was great and creepy to which is what make this a great number 3.
Moon was a great map. It had the cool feature of Anti-Gravity, a advanced version of the Crawler Zombies, and the Astronaut Zombie. The map had a very fun easter egg to complete and the Wave Gun was just awesome.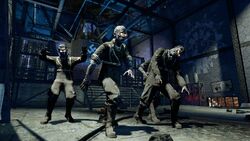 Der Riese is the number 1 zombies map, it introduced the Teleporter, monkey bombs, and Pack-a-Punch. The map was very fun and had a good challenge to it, I feel this is the best Zombies Map.
Thanks!
Well there you have it The top 5 Zombies Maps. Thanks for Reading!
Ad blocker interference detected!
Wikia is a free-to-use site that makes money from advertising. We have a modified experience for viewers using ad blockers

Wikia is not accessible if you've made further modifications. Remove the custom ad blocker rule(s) and the page will load as expected.