I think there should be a new rifle for multiplayer: the H&K XM8 Assault Rifle. It's got to be some kind of elite AR. It has got like excellent acurracy, average damage and has the fastest reload time because of the convienience of having the magazine release lever and bolt catch all directly below the trigger finger.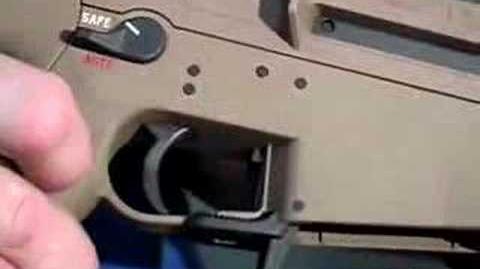 Not convinced, check out the video. The XM8 I'm talking about is not exactly the vid, it's the one with the R.I.S. on the handle.
Ad blocker interference detected!
Wikia is a free-to-use site that makes money from advertising. We have a modified experience for viewers using ad blockers

Wikia is not accessible if you've made further modifications. Remove the custom ad blocker rule(s) and the page will load as expected.