The first installment of Black Ops III's DLC set has been revealed. Awakening was announced during the Playstation Experience Keynote, an image was released alongside the announcment.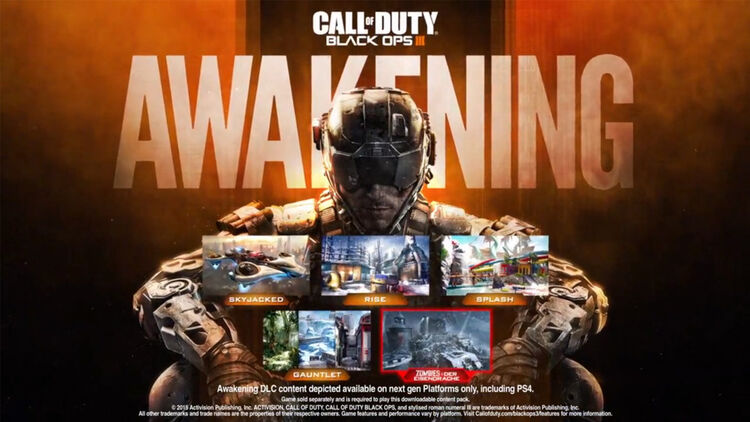 Four multiplayer maps: Skyjacked, Rise, Splash, and Gauntlet; along with the next zombies map Der Eisendrachen are shown. The DLC was stated to release first on Playstation in early 2016. An exact date wasn't given nor was there any trailer shown at this time.
Ad blocker interference detected!
Wikia is a free-to-use site that makes money from advertising. We have a modified experience for viewers using ad blockers

Wikia is not accessible if you've made further modifications. Remove the custom ad blocker rule(s) and the page will load as expected.