A look at the prologue video for Black Ops III's new zombie story Shadows of Evil has been released; giving players a look at what to expect from the new zombies experience -- as far as story goes, at least.
There's also a preview of the "Morg City" PS4 theme -- Morg City being the setting for the new zombies mode. The theme is available to those who've played the BOIII beta on PS4.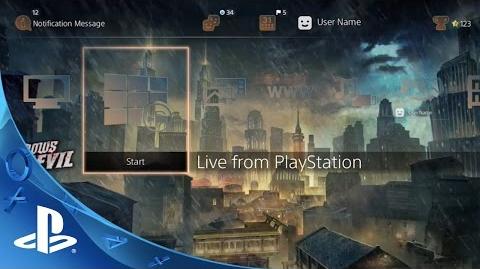 Ad blocker interference detected!
Wikia is a free-to-use site that makes money from advertising. We have a modified experience for viewers using ad blockers

Wikia is not accessible if you've made further modifications. Remove the custom ad blocker rule(s) and the page will load as expected.