With the release of Call of Duty: Black Ops 2 and in celebration of this wiki, we have decided to highlight a few factoids about the Call of Duty (series) and the Call of Duty Wiki that may or may not be known by people.
Over 900 Characters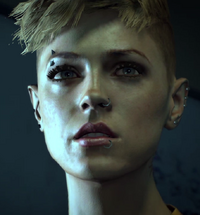 The protagonists of each iteration of Call of Duty are extremely important, however, there is still a huge variety of characters throughout this game. Most surprisingly to me is the fact that there are some female characters in this male dominated series. Let's briefly look at a few of these female characters.
Hollywood Stars Are Characters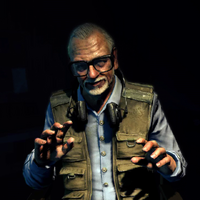 The Zombies mode is either loved or hated by many fans of this game. However, if you are unfamiliar with this mode you may not know that many Hollywood personas have shown up as special characters in this mode. George A. Romero, Sarah Michelle Gellar, Danny Trejo, Robert Englund, and Michael Rooker all show up in the Call of the Dead map.
Cancelled Maps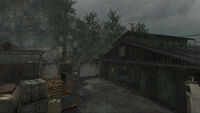 Many levels have been created and lost in the development process of this game. Call of Duty: Black Ops alone has over sixteen maps that didn't end up in the game - Airbase, Firebase, Havana, Jungle, Landing, Munich, Port, Rooftops (Black Ops), Sandstorm (Black Ops), Sea Lab, Shipyard (Black Ops), Snow Mine (Canceled Map), Temple of Doom, Underwater (Canceled Map), Uranium, and War Museum.
Which of these cancelled maps do you wish made the game?
For more information about maps that didn't make the series, please view the following categories:
Weapons Galore
It should come as no surprise that a series that is primarily a first-person shooter, has a huge selection of weapons. Through exploring the category Weapons Per Game, there are over 1000 weapons in this series. A few of the more interesting ones include the following: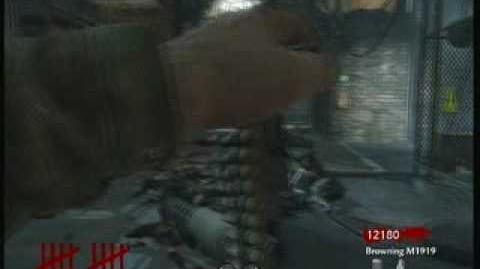 550+ Achievements
Since achievements and trophies have become an integral part of the gaming experience, the Call of Duty series has implemented over 550 achievements. A few random selections of achievements include -
Community Driven Success
Since the release of Black Ops II this Wiki has received almost 8.5 million page views. None of this would be possible without the help of the admins, users, and even anonymous contributors to this Wiki. Thanks everyone for making this the number one resource for all things Call of Duty related.
Ad blocker interference detected!
Wikia is a free-to-use site that makes money from advertising. We have a modified experience for viewers using ad blockers

Wikia is not accessible if you've made further modifications. Remove the custom ad blocker rule(s) and the page will load as expected.