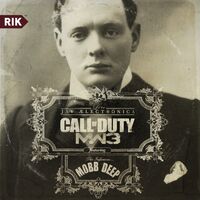 Underground rap sensation Jay Electronica has taken inspiration for the name of his new single "Call of Duty" from this series. Why sadly, Jay doesn't make many mentions of the game throughout the song, it still is subtle nod to the series.
This is not the first time that rappers have alluded to their passion for this series - in fact, Kanye West did play at the XP fan fest.
The developers should reach out to Jay Electronica to see if he wants to continue promoting Call of Duty.
To listen to the track head here!
External links