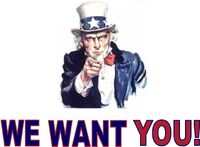 Are you heavily engaged in playing Modern Warfare 3's multiplayer mode with your buddies? Perhaps, you and your buddies have formed the most "elite" clan for the game. When looking at this Wiki, there is an extreme lack of multiplayer strategies and techniques of how to effectively play with your friends and clan mates.
We are asking for you guys to share with us your best hints, tips, strategies, and whatever else you think makes your clan and teammates the best. Do you guys have multiple practice sessions per week? How often are you guys playing together? We are also looking for you guys to share with us your favorite hiding spots on maps. Which maps are good for short-range combat versus Sniping? Please join us in discussing your favorite ways to play multiplayer.
Ad blocker interference detected!
Wikia is a free-to-use site that makes money from advertising. We have a modified experience for viewers using ad blockers

Wikia is not accessible if you've made further modifications. Remove the custom ad blocker rule(s) and the page will load as expected.