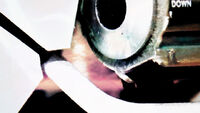 Respawn Entertainment, the company that was founded by ex- Infinity Ward founders Vince Zampella and Jason West have finally shed some light on their most Modern Warfare project. While there isn't a ton of news yet about their projects, they have relaunched their website.
The studio has announced that they have sixty staff members and have finally got to a point where they have locked into a project idea.
Is the next project by these Modern Warfare founders of any interest to you yet? Or is there so little information out currently that you can't care about it?
Source
Ad blocker interference detected!
Wikia is a free-to-use site that makes money from advertising. We have a modified experience for viewers using ad blockers

Wikia is not accessible if you've made further modifications. Remove the custom ad blocker rule(s) and the page will load as expected.